Customer service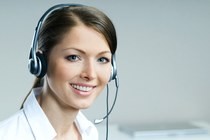 Good morning, Lapp Muller. How can we help you?
Regardless of whether you would like to place an order, have any questions regarding our product selection or would like some personalised advice, you can now use our Service Line :
to contact our friendly, expert sales team more simply and quickly.
Monday to Thursday 8h30 - 12h30 / 13h30 - 17h
Friday 8h30 - 12h30 / 13h30 - 15h30